In 2005, I conceived, designed, built, owned and operated a cocktail bar/restaurant in North Portland. Described as a 'postmodern ski-lodge/bordello for hipsters', Sagittarius was a crazy-cool labor of love, liquor, and laughs for 5 years until we sold it so that we could take some days off.
In addition to the interior design, signage, menu development, advertising, and vibe-mastering, I painted this typography mural on the east wall of the bar. It was a gas.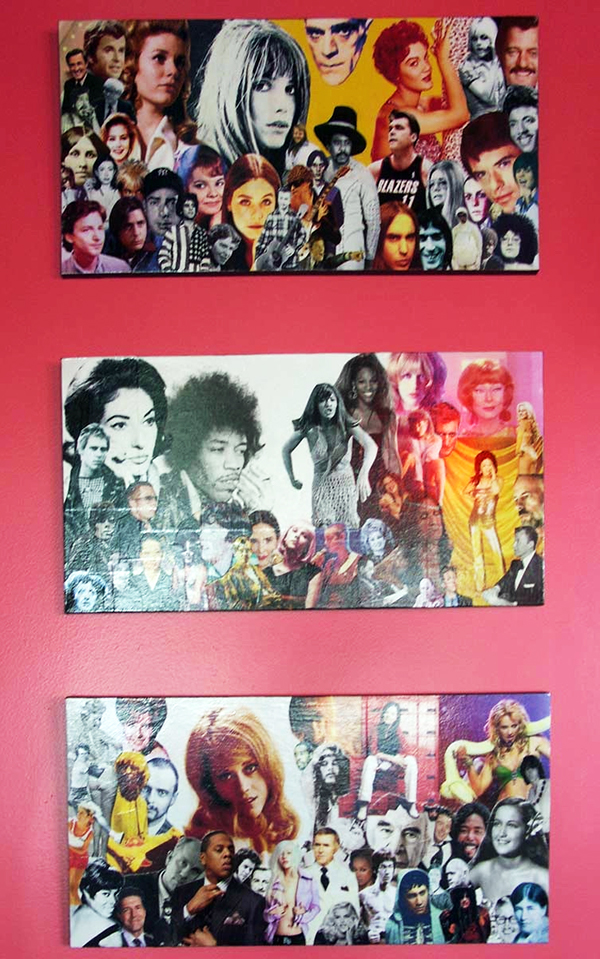 I made three collages of accomplished Sagittarians, a sign known for wild luck, gregarious creativity, and huge appetites. These hung on the wall adjacent the mural above patrons who loved picking out their faves.
When you have the best crew in town, you'd better feature them in the bi-monthly ads that you place in the Mercury! Snapping a phone pic and creating these quickly became one of my favorite tasks and helped me realize I needed to face the fact that designing stuff for the bar was more fun than running it.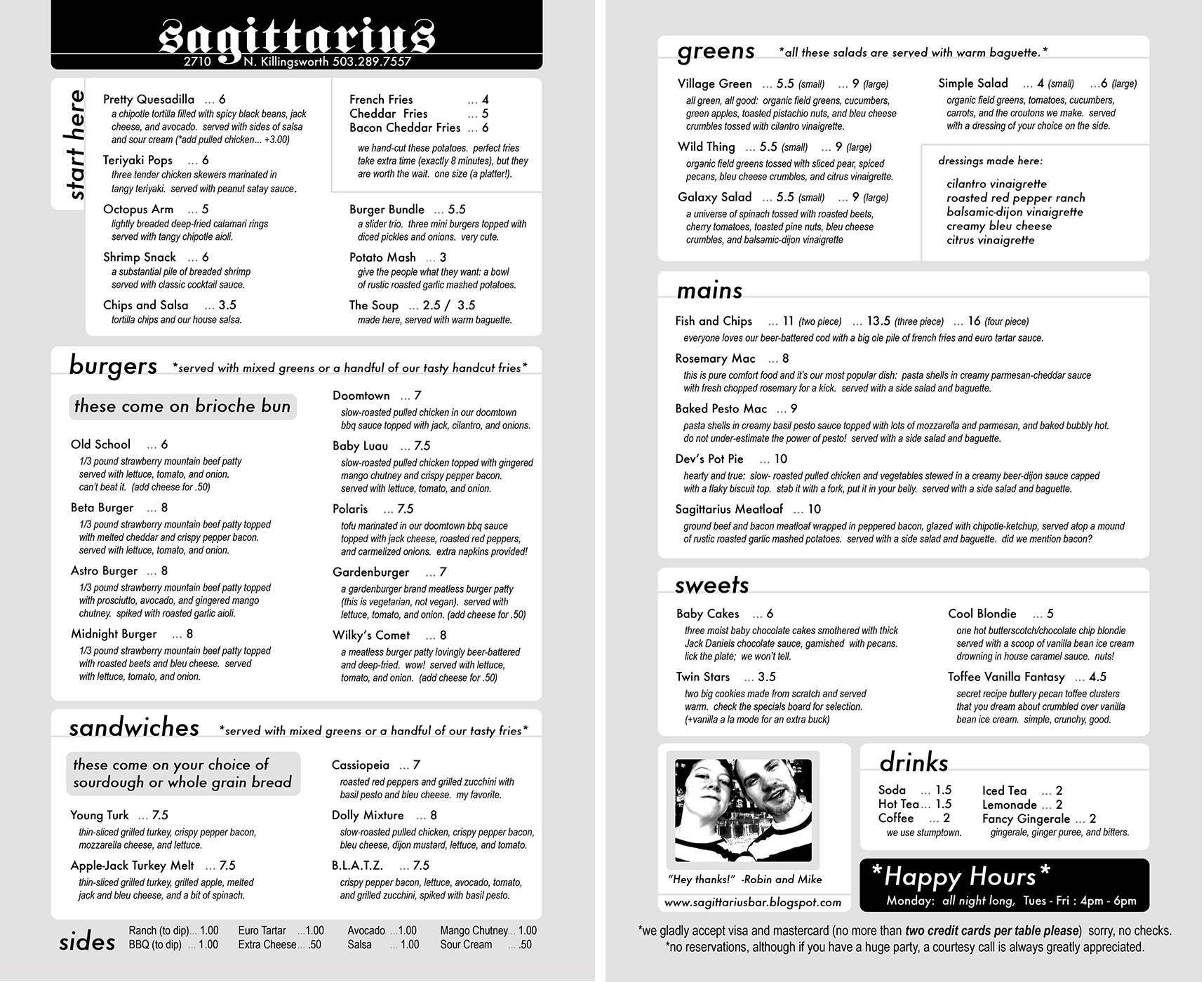 I LIKE FOOD. FOOD IS GOOD.
The core menu at Sagittarius was comfort food with a few fancy twists. It was good, it was happening, and we made sure it stayed that way during a time when North Portland was a desolate place for food lovers.
As an owner/operator, my fingers were on every decision and every job. While everyone loves honest work, my best hours were when I could create these displays, tinker with the phrasing of an ad, or crack a visual joke. These may not look like much to me now, but they got me on the right path, and they kept up the old hand skills.